Having a few essentials in your truck or car for unforeseen events is smart these days. Bad weather, stranded on the road or even large scale disaster can be challenging. Most of us carry some sort of essentials for or vehicles. Tools and jumper cables are the norm. But what about having a few pieces of gear that can assist you in being more comfortable for the long term. Or having some gear that can help you bail out and get home.
Some kits can be extensive, but I prefer something smaller that allows me to be mobile. I dont have a lot of room for days worth of food or gear. So a small pack with essentials coupled with a warm blanket and some road side tools are what I am focusing on.
This is one approach and depending on where you live you may need more. I try to focus on the ten essentials.
I started with a Maxpedition Noatak. Its small at 500 cu. in. But it fits nicely behind a seat and has just what I need. It even makes for a great day hiking kit if decide to stop somewhere and explore.
The kit consist of:
First Aid
Fixed Blade Knife
Navigation Tools
Disposable Tarp
Space Blanket
Fire Making Tools
Repair Tools (tape, wire)
Fishing Kit
Energy Food Bars
Water Container
Metal Cup
Wire Saw
Cordage
Signaling Device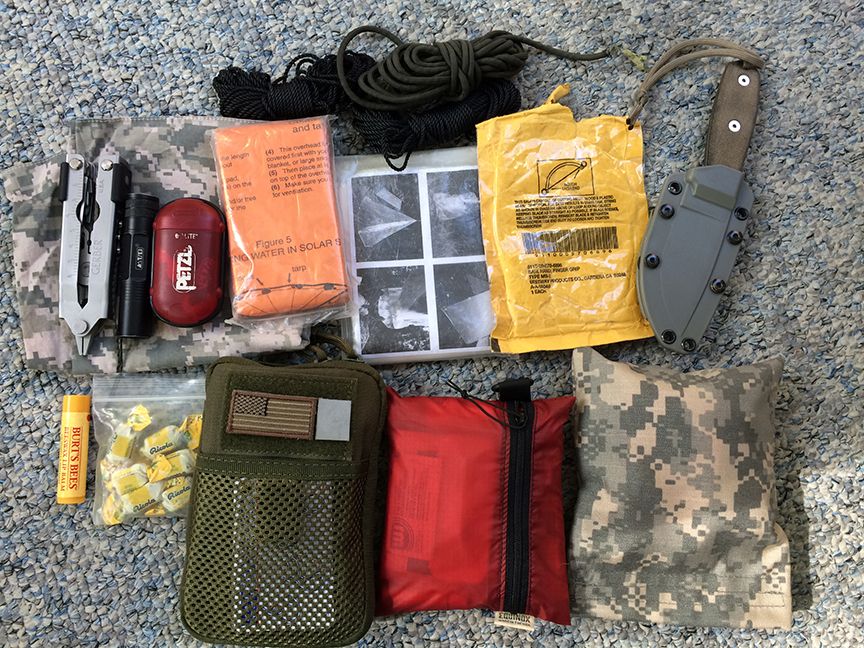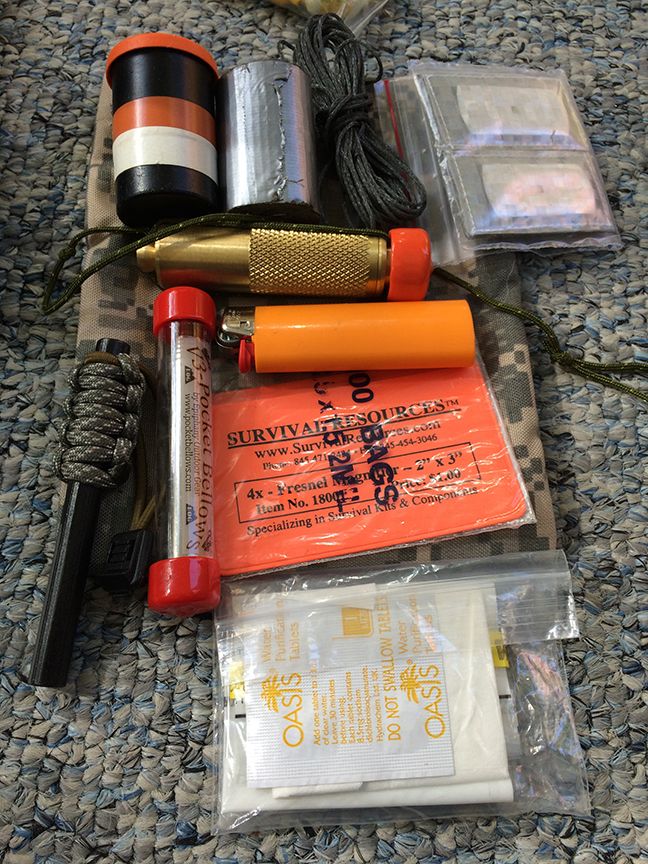 Hope this helps some get some ideas for building there own vehicle kit. So many great options these days! Kudos to IA Woodsman for posting about this and inspiring me to write about mine. Please check out his blog!